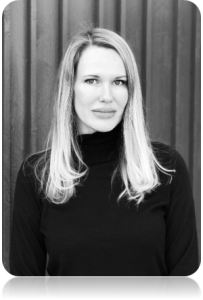 As a trained teacher with two degrees in German language studies and educational science, I have had the pleasure to work at various schools in Germany and have provided private language tuition for every age group for 20 years.
When I moved to Norway in 2014, I decided to expand my field and founded my own company, offering translation services from English to German as well as proofreading and editing. My experience ranges from novels, guidebooks and magazines to websites, online shops, business plans and SEO articles.
If you would like to find out more, please get in contact and I will reply to you within 24 hours.
Qualifications:
Certified German teacher with 20 years of experience in private teaching
5 years of experience in translation from English to German / proofreading and editing
University of Siegen: degree in German language studies, Educational Science, Didactics of Mathematics and Theology
Teacher Training College Engelskirchen: Teacher's degree for the above mentioned subjects
TEFL Certificate (Teaching English as a Foreign Language), ITTO International Teacher Training Organization
Recent clients (sample):
Random House (American book publisher and world's largest general-interest paperback publisher)
New York Times bestselling author Brenda Hiatt
Author Ivanka Di Felice
Author and wine blogger Laurens Mauquoi
Translations for Betway Germany (in collaboration with Media Skunk Works)
Translations for Deliveroo Germany (in collaboration with Media Skunk Works)
Golfmesse Zürich
The Beginnings Natural Snacks, Latvia
HOPE Lingerie Brazil (distribution Switzerland, Germany, Liechtenstein)
MyTrendyPhone, Denmark
Hotelgift, Netherlands
Public Vision Medien, Germany
"Top notch translator – high quality job, and pleasant to work with. Highly recommended!"
"Bettina is an excellent proofreader. I asked her help for my wine book and was very happy about her work. She is always responsive, fast on the execution side and precise in her corrections. I can only recommend her!"
"Bettina was incredibly easy to work with and did a wonderful job in exactly the amount of time agreed upon. I couldn't be happier!"
"Bettina is an excellent expert. All tasks were done quickly and efficiently."
"Bettina did a translation of an art historical article for me – very quick, great quality, and very efficient. I was very impressed by her performance, highly recommendable!"
"Bettina is an amazing translator. She translated my press release within hours. Will def. hire her again."
"Bettina was a pleasure to work with. Her translation work was thorough and detail oriented. Bettina communicated promptly and clearly, always meeting the timelines she provided."
"Worked with Bettina for the first time and I absolutely enjoyed it! She works very accurate and fast and the communication during the project was very pleasant. Will hire her again for new projects. Highly recommended!!"
"Bettina was absolutely excellent! She communicated regularly, got the work done promptly and perfectly and for a great price. I will definitely be using her for all my future translating projects! She was extremely professional and a joy to work with and I would recommend her without hesitation to anyone."
"Bettina has done such a fantastic job of translating my book from English to German. I will be contacting her again once my next book is ready. Thanks so much Bettina :) "